Did you know the Walker Mower is up to 25% MORE PRODUCTIVE than other zero-turn mowers?
Why is it more productive and provide unmatched cut quality, well the following 7 points will show you why
>> 7 Design Secrets which make Walker 25% MORE PRODUCTIVE <<
1. COMPACT – With a smaller footprint than other mowers, the Walker can get in and out of places other mowers can't.
2. AGILE – Compact size, matched with a unique & responsive steering system makes it easy to manoeuvre between tight places.
3. STEERING – Precision steering & handling mean only gentle fingertip pressure is needed.
4. BALANCE – Operator position, low centre of gravity and balanced weight distribution give the Walker excellent stability.
5. TRIMMING – Gets into compact spaces and trims precisely with either side of the deck.
6. REACH – Low profile, out front deck on the Walker allows operators to trim where their competitors can't.
7. VIEW – With the best seat in the house, the operator has a full view of the mower deck and the grass in front of & beside it.
Browse the complete Walker linup
Model S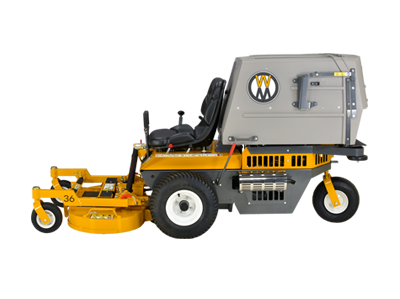 Type: Collection
Power: 14 HP
Engine: Subaru Carb
Ideal Application: Residential
Key Attributes: Compact, Agile
Decks: 3 Collection, 3 Discharge, 4 Mulching
Popular Add-ons:
Dozer Blade
Dethatcher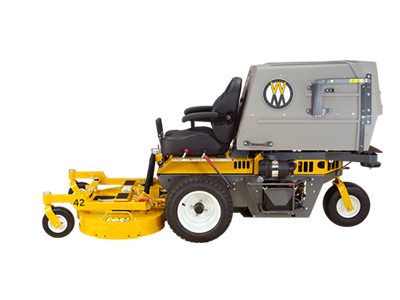 Type: Collection
Power: 18 HP
Engine: Briggs & Stratton Carb
Ideal Application: Residential
Key Attributes: Compact, Agile
Decks: 5 Collection, 5 Discharge, 5 Mulching
Popular Add-ons:
Dozer Blade
Dethatcher